Jason Thomas
President
Jason has been with Intigral since 2005 and has served roles in Human Resources, Operations and new business start-up. Jason has served as President of Intigral since 2013.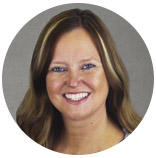 DeAnna Negron
Executive Vice President
DeAnna has been with Intigral since 1995 and has held multiple roles throughout her experience. DeAnna is credited with pioneering breakthrough innovations such as INTIGRAL's proprietary IntIGrated Customer Dock Management and INTIGRAL IntIGrated SystemsTM. Throughout DeAnna's career at Intigral she has served as a leader of systems, customer service and sales. DeAnna has served in her current capacity since 2013.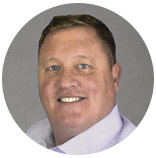 Marc Valentin, CPA
Chief Financial Officer
Marc started with Intigral in 2016. Currently, Marc oversees accounting, finance and human resources. During his career, Marc has demonstrated that he is an engaged and innovative financial executive for privately and publicly held business with revenues up to $500 million in the accounting services, financial services, industrial services, mining, steel and fabrication industries.  He has a proven track record regarding accounting, finance, human resources, operations and risk management leadership.  He has consistently demonstrated the ability to develop and implement best practices for the accounting and finance areas, including management reporting tools, to assist in the short-term and long-term management of a business.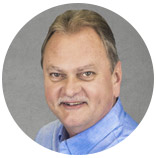 Don Smith
VP Operations, Blinds
Don started with Intigral in 2012 and has held progressing roles during that time. Don has spent his life in the fenestration industry progressing to becoming the General Manager for the largest window manufacturing plant in the United States. Don was promoted to running the operations of our blinds division in 2014.