Integration/Sequencing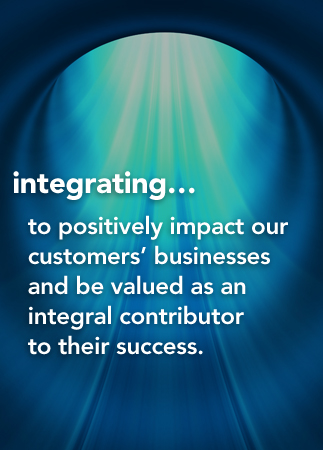 How you manage information is critical to your production and business efficiency. In window and door making, you want to enter order information once, and then have it flow wherever you need it.
Whether you choose SelectiveSourcing, OutSourcing, or InSourcing, your INTIGRAL relationship links you with the most advanced information integration and tracking system in the industry.
Orders are generated from your systems using unit codes. The IG units arrive within 48 hours sequenced for your glazing schedule. Customized information reports are available on our website, and can provide advance shipping notices, order tracking, or production information.
If you use FeneVision® software products to manage your business, you can enjoy even tighter integration with INTIGRAL. Our production software was developed by FeneVision as well. The two applications remain highly compatible.
The benefits? Efficiency, error reduction, quick turnaround on remakes and speed to completion – what you need to keep your production running smoothly.
Advanced integration is one more way we work as a partner in your business, helping to build your edge.