Visit INTIGRAL at GlassBuild America 2017, Booth 725
August 29, 2017
INTIGRAL is excited to be a part of GlassBuild America for the second year in a row. In 2016, INTIGRAL introduced our patented Innovia blind between the glass (BBG).  Manufactured completely in our Twinsburg, OH facility and available throughout North America.  At the same time, Intigral announced our partnership with Pellini Industries.  INTIGRAL became the only certified USA manufacturer of the entire 20mm cavity ScreenLine BBG.
Learn about our Certified Fabricator program!
This year, we proudly introduce our INTIGRAL Certified Fabricator program.  INTIGRAL supplies the custom ScreenLine kit and you place the blind between the glass!  Offering 2 integrated blind models, 6 different control systems and 31 color combinations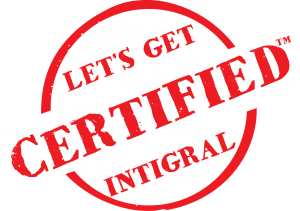 – you establish the best blinds or shades to satisfy your market.  From residential to commercial, manual operated to fully motorized & integrated controls we offer a complete blinds or shades solution to meet your needs.
Stop by INTIGRAL's booth at GlassBuild America for a live demonstration and to learn more about becoming a Certified Fabricator.
Celebrating 30 years in business.
INTIGRAL is also celebrating 30 years in business! Since 1987, INTIGRAL promotes a unique mix of innovation, integration & insulating glass across the Mid-Atlantic and Mid-Western states.  From custom software integration to the latest in spacer and IGU construction, Intigral proudly continues our tradition of excellence.
Need a pass to the show?
Email our marketing department at jamie.cigany@intigral.com to get your free guest pass to the show.