Intigral has a successful trip to Glassbuild America.
September 21, 2017
Intigral enjoyed a second successful year at GlassBuild America. Despite the weather, many attendees stopped by to check out all Intigral has to offer.
Intigral's Certified Fabricator program caught the attention of many IG manufacturers. Demos were given to show how easy it is to take the custom ScreenLine kit and place them between the glass. The demos were mentioned on Door and Window Market magazines website, along with a feature on Instagram.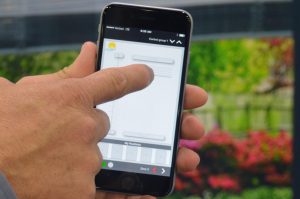 The unique possibilities of ScreenLine's motorized units had attendees talking about how they can utilize the technology. Tom Schoofs, National Key Account Manager- ScreenLine, talked about automation during a GlassBuild America interview. "It can be fully automated to put into building automation systems, home automations systems, you can control these with your Iphone". ScreenLine offers an application, Screentronic, which can connect your smart phone to your motorized blind unit.
If you missed Intigral at GlassBuild America, connect with our team by filling out Intigral's contact form or at the NAHB International Builder's Show in 2018!