VISIT INTIGRAL AT NAHB IBS at booth S1816
January 9, 2018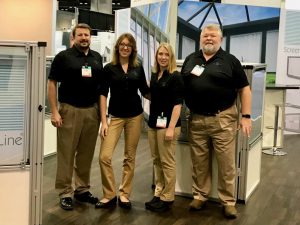 INTIGRAL will be exhibiting at the National Association of Home Builders (NAHB) International Builders' Show for the second year in a row.  INTIGRAL'S Innovia and ScreenLine Blind Between the Glass will be displayed at booth S1816 in the south hall at the Orange County Convention Center.
Featured products will include:
SL19– ScreenLine's tilt only blind between the glass in a 19 millimeter airspace.
Innovia 625 and 750– Blinds between the glass for double hung, casement, picture windows and patio doors.
Motorized Blind Between the Glass Systems– Get hands on experience with the SL20W (ScreenLine's battery operated motorized system) and SL20M (ScreenLine's motorized system) and learn more about the possibilities in both residential and commercial.
Need a pass to the show?
Email our marketing department at jamie.cigany@intigral.com to get your free guest pass to the show.