Window Simulations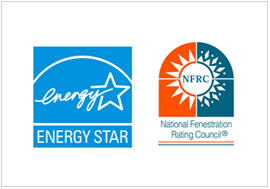 We all know the importance of window performance in today's competitive environment. From the basic NFRC labeling to Energy Star or even Energy Star Most Efficient Intigral has the diversity of spacer systems and glass to help keep your windows meeting requirements both now and into the future.
Intigral is a member and participates in the National Fenestration Rating Council (NFRC) to keep our management team connected to current and evolving programs. NFRC provides a framework for a uniform rating system for energy and energy related performance of fenestration products. We also participate in the forums for Energy Star requirements as they relate to future development of the program defined by the EPA.
We have done independent simulation analysis with generic windows to show the relative performance of different spacer and glass systems to assist our customers in decisions on improved product performance. We share this information with our customers as needed to help keep them competitive.
Most recently, Intigral has been working with Lawrence Berkley National Laboratories (LBNL) and NFRC to define our blind products for inclusion into the Complex Glazing System Database (CGDB). Having our values listed there allows simulators to calculate performance for NFRC labeling.
---
For more information on these topics contact Mark Hutchinson at mark.hutchinson@intigral.com.
How to Get Started
Ready to learn more about INTIGRAL's insulating glass? Contact our expert sales team today to learn more about what INTIGRAL can do for you.