BUILDING AUTOMATION WITH SCREENLINE TO BE FEATURED AT IWCE
March 21, 2018
Intigral will be showcasing the ScreenLine family of products at the International Window Coverings Expo (IWCE) March 27th-28th. Intigral can be found at booth number 228 during their first appearance at IWCE.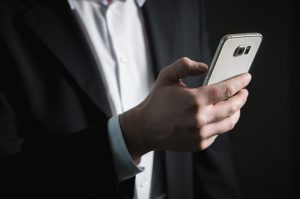 ComfortClick
Featured in the booth will be a motorized ScreenLine unit, which is controlled by ComfortClick, a building automation operating system. ComfortClick is designed to integrate and automate all systems and devices in a residential or commercial building. For blinds and shades, it allows the user to lift and tilt through a simple application on their device. ComfortClick also supports devices such as Amazon Alexa.
Along with exciting building automation, all six of ScreenLine's control systems will be at the both including:
• P System- Manual Knob Control
• B System- Manual Bottom Control
• S System- Manual Operation by Sliding Magnetic Handle
• C System- Cord Operated External Magnetic Device or External Motor.
• W System- Motorized Battery- Operated with Solar Panel
• M System- Internal Motor Control
These systems are available in venetian blinds, pleated shades or roller blinds in 48 color combinations.